「台灣同性婚姻立法後的國際軟勢力」工作坊暨電影放映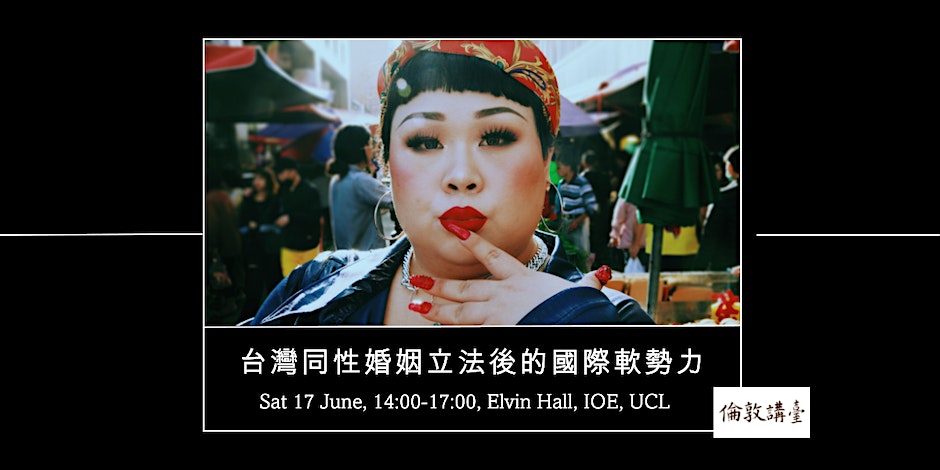 SATURDAY, 17 JUNE 2023 AT 14:00
Elvin Hall, IOE, UCL
倫敦講臺邀請到破土編輯丘琦欣來分享「台灣同性婚姻立法後的國際軟勢力」,透過電影、媒體和藝術來了解在支持性別平權的道路上,台灣價值如何在國際上形成一股不容小覷的文化勢力。6月17日 (六) 下午2點,Elvin Hall, IOE, UCL,一起來聊聊!
哈囉大家,倫敦講臺的六月份活動來囉!
這次我們準備了兩場精彩的工作坊+電影放映,邀請大家一起來慶祝驕傲月,也替今年的倫敦驕傲大遊行活動熱身!
6月17日週六下午我們邀請到破土編輯丘琦欣來分享「台灣同性婚姻立法後的國際軟勢力」透過電影、媒體和藝術來了解在支持性別平權的道路上,台灣價值如何在國際上形成一股不容小覷的文化勢力。
我們將於活動中播放兩部影片,邀請您一起來認識台灣在同性婚姻立法後的國際影響力,以及未來仍須繼續努力的議題。
🎞️「桶妝仙女」 導演:雷利 Erich Rettstadt(2021)
結合了趣味、舞蹈和變裝的台灣酷兒反抗喜劇。
充滿魔幻魅⼒的桶妝仙女不僅送瓦斯的⽅式獨⼀無⼆,個性潑辣且極具⾃信,總是⾜蹬⾼跟鞋,神采⾶揚。另⼀⽅⾯,從⼩對舞蹈與扮裝懷抱夢想的10歲孩⼦Jojo,不但在學校被同學排擠,單親媽媽也不瞭解他。與桶妝仙女的結識讓Jojo受到⿎舞,努⼒地活出⾃⼰的⼀片天。這部⾳樂電影提醒我們,⼀如桶妝仙女與Jojo,⼈⼈都要勇於擁抱最真實的⾃我!
「桶妝仙女」已入選125個電影節,並於30幾個國家播映,相關人士表示,這部電影鞏固了台灣在酷兒文化版圖的地位,讓國際知道台灣並不只是地緣政治的導火線。
🎞️「石牆暴動五十年,同志生活的下一步?」 路透基金會 Thomson Reuters Foundation(2019)
在許多國家紀念LGBT+ 權利運動誕生 50 週年之際,路透基金會著手揭露女同性戀、男同性戀、雙性戀和變性人仍然面臨的挑戰。這部紀錄片在洪都拉斯、桑吉巴、台灣和英國拍攝,以獨特的方式呈現那些因性取向、或性別認同而面臨的挑戰與淒美故事。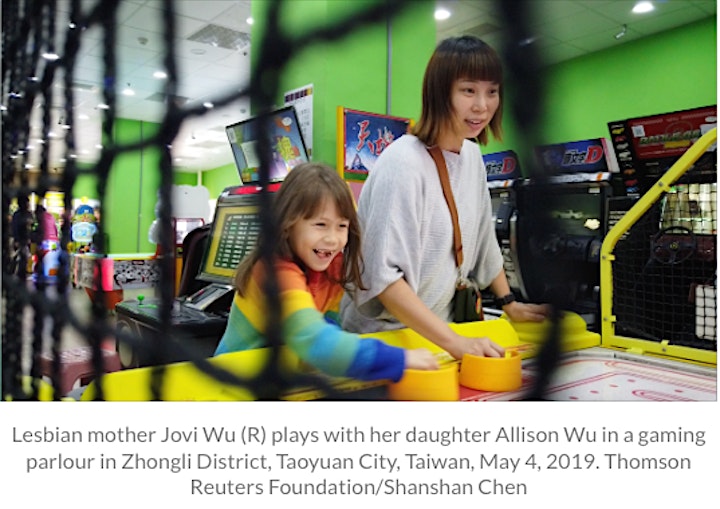 講者:丘琦欣 Brian Hioe
創建破土的編輯之一,專於撰寫社會運動和政治的自由作家偶而亦從事翻譯工作。他自哥倫比亞大學畢業,是亞洲語言及文化科系的碩士,同時擁有紐約大學的歷史,東亞研究及英文文學三項學士學位。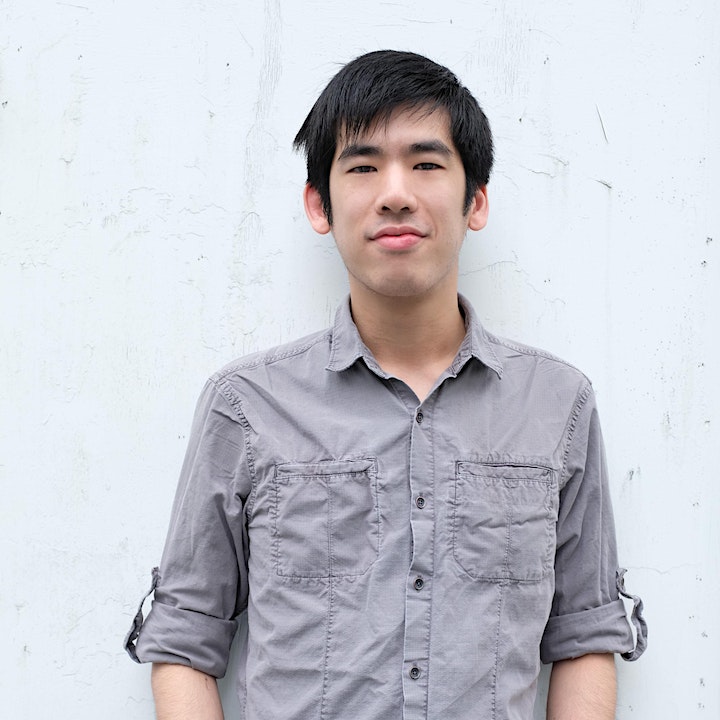 小提醒:
教室預計 13:50 開放進場,請從 20 Bedford Way 進入 IOE ,和門口守衛說要參加「Formosa Salon」的活動,然後走到 LEVEL 1 的活動場地 Elvin Hall。

此工作坊暨電影放映包括40分鐘的電影放映和講者分享與討論。講者將以中文進行分享,但在討論和QA時歡迎使用中/英文發問。

本活動免費入場,但歡迎大家捐款讓我們可以分攤放映的授權費用,若您願意的話,歡迎於活動當天現場捐款,現金和轉帳皆可。建議金額為 £5,捐款所得將全數用於支付放映費用和捐給「桶妝仙女」電影製作團隊。謝謝!
-–
Join us for a delightful Saturday afternoon with Formosa Salon as we prepare for the upcoming Pride in London parade in July!
During this event, we will be showing two short films that shed light on Pride Month and explore current LGBTQ+ issues and stories in Taiwan. Following the screenings, we will have a thought-provoking talk with Brian Hioe, who will delve into "The International Perception Behind Legislation on Same-Sex Marriage in Taiwan Through Films, Media, and Arts."
Our esteemed speaker, Brian Hioe, is a founding editor of New Bloom and an experienced freelance journalist and translator. Originally from New York and of Taiwanese American heritage, Brian holds an MA in East Asian Languages and Cultures from Columbia University. He also graduated from New York University, majoring in History, East Asian Studies, and English Literature. Brian's expertise led him to serve as a Democracy and Human Rights Service Fellow at the Taiwan Foundation for Democracy from 2017 to 2018. Currently, he holds the position of Non-Resident Fellow at the University of Nottingham's Taiwan Studies Programme.
Don't miss the opportunity to be a part of this event, where we will be screening:
Tank Fairy / 2021 / 10 mins
Once upon a time, the magical Tank Fairy delivered tanks of gas (with plenty of sass) to the home of young Jojo, a lonely dreamer in need of a glittery godmother…
In Taiwan, "song wa si de" are workers who routinely supply gas tanks to street vendors and old residential buildings. The magical Tank Fairy delivers her tanks unlike any other - with sass, stilettos and a healthy helping of glitter. Her arrival upends the life of Jojo, a lonely ten-year-old who dreams of dancing and drag. Outcast by classmates and misunderstood by his stern, single mom, Jojo is inspired to live out loud by his fierce, propane-toting fairy godmother. TANK FAIRY is a musical extravaganza that encourages us all to embrace our authentic selves.
Dir. Erich Rettstadt
Erich Rettstadt is a queer American filmmaker and theatre artist whose work emphasizes inclusivity and escapism. His short film TANK FAIRY received support from Taiwan's Ministry of Culture, premiered at SXSW 2022 (Audience Award) and is an Official Selection at 125+ festivals in 30+ countries.
Stonewall 50: Where Next for LGBT+ Lives? / 2019 / 30 mins
As many countries around the world mark 50 years since the birth of the modern LGBT+ rights movement, the Thomson Reuters Foundation set out to uncover the challenges still faced by lesbian, gay, bisexual and transgender people. Filmed in Honduras, Zanzibar, Taiwan and England, the documentary provides unique access to the poignant personal stories of those facing challenges due to their sexuality or gender identity.
Openly, Thomson Reuters Foundation
Openly is a global digital platform delivering fair, accurate and impartial LGBT+ news to a world that isn't. Powered by original coverage from the Thomson Reuters Foundation, Openly also aggregates select LGBT+ news and authoritative reports from other sources, with the ambition of becoming the ultimate destination for trusted LGBT+ news and information from around the world. We believe news has a key role to play in advancing human rights and in fostering fairer, more prosperous societies, in which no one is 'left behind' - to use an expression borrowed from the sustainable development goals.
Note:
The screening time is 40 mins, and a Talk will be given afterwards and followed by a discussion. The speaker will give this talk in Mandarin Chinese; we welcome Mandarin and English during the discussion.
This is a free event organised by Formosa Salon but we encourage everyone to share the screening cost by making donations. The suggested donation amount is £5. If you're willing, you can bring cash or do it via bank transfer at the event. All the donations will be contributed to pay for the screening fee and to support the "Tank Fairy" film production team.
Formosa Salon
倫敦講臺是 2014 年 318 學運之後,許多在大倫敦地區求學或工作的旅英臺灣朋友,有感於公民意識與民主參與的重要而組織的平台。講臺是個公共論壇,但同時也蘊含討論臺灣事務的雙關。近幾年來,香港、新加坡及中國朋友的熱情參與,也豐富了我們的對話與視野。
倫敦講臺關心多元的議題,定期舉辦工作坊、電影放映與讀會書。過去我們觸及的主題包括:原住民傳統領域爭議、基改作物、同志文學、街頭藝術、古樂復興、認識無家者、文物修復、護家基督教的系譜學、收費員抗爭案、大學公共化或私有化、都市更新與規劃、馬祖博弈專區、臺灣農業困境、全球暖化與能源政策 、多元成家法案爭議、醫療糾紛補償法案、全民健保與NHS、白色恐怖與轉型正義、樂生保留運動、文萌樓保存與妓權運動、新自由主義等。
Formosa Salon is an influential platform for civic awareness and democratic participation, evolving after the 318 Sunflower Movement in 2014. As a public forum, we facilitate workshops and discussions on Taiwan affairs. Engaging individuals from Hong Kong, Singapore, and China broadens our perspectives.
Formosa Salon cares about diverse issues and holds regular workshops, film screenings and book clubs. Topics we've touched on in the past include aboriginal traditional field controversies, GM crops, gay literature, street art, ancient music revival, homelessness awareness, heritage restoration, global warming, global warming and energy policy, modern slavery, QueerAsian, Hakka history, NHS and Neoliberalism, etc.
Follow us on Instagram/Twitter @formosasalon_tw or join 倫敦講臺討論區 on Facebook. More info on website: https://formosasalon.org.uk